Hello anime community. I am back with another poll, and this time, I think it's something everyone can enjoy and relate to (My other blog I believe was a bit too "me" oriented.)
So, let's begin!
- - - - -
Logic Over Fantasy
- - - - -
Magic, as you all know, is the "the power of apparently influencing the course of events by using mysterious or supernatural forces" while guns are "a weapon incorporating a metal tube from which bullets, shells, or other missiles are propelled by explosive force, typically making a characteristic loud, sharp noise".
The question is, are magic-based anime better than old-styled anime?
Let's get on to the examples.
- - - - -
K-Project
(Yes, I know I've already used K-Project before, but I love the anime, and I believe the supernatural is strong in this one.)
K-Project is held in a parallel universe very similar to ours, specially in Shizume City. Adults go to work, kids head to school, and animals like bird and squirrels go around doing whatever birds and squirrels do.
However, in this city, there are seven clans lead by seven different colored Kings, Red (HOMRA), Blue (Scepter4), Green (Jungle), Gold (N/A), Silver (White Rice Party), Grey (Cathedral), and Colorless (N/A). Even though each clan has their own color, all clans can their power from the Dresden Slate, the main power source for the clans.
Depending on the person and what clan they're in, they'll have a special power or ability, whether that be wielding fire or gaining master swordsman skills.
As mentioned before, a King leads the clan, and they may do so in whatever way they wish. Some, like Reisi Munakata of the Blue Clan, lead with honor and order, while others, like Mikoto Suoh from the Red Clan, are mostly lazy but sometimes violent.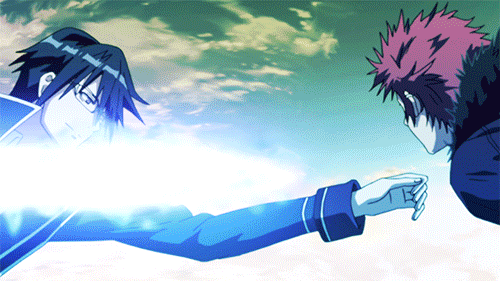 Another thing to mention about a King is that they are much stronger than the average clansman. As expected from a leader, they can power through the minions, and only a King can challenge another King.
Finally, each King has a Sword Of Damocles. A Sword Of Damocles is a large sword that hangs in the sky while a King fights. When two Kings fight, there are two swords and so on.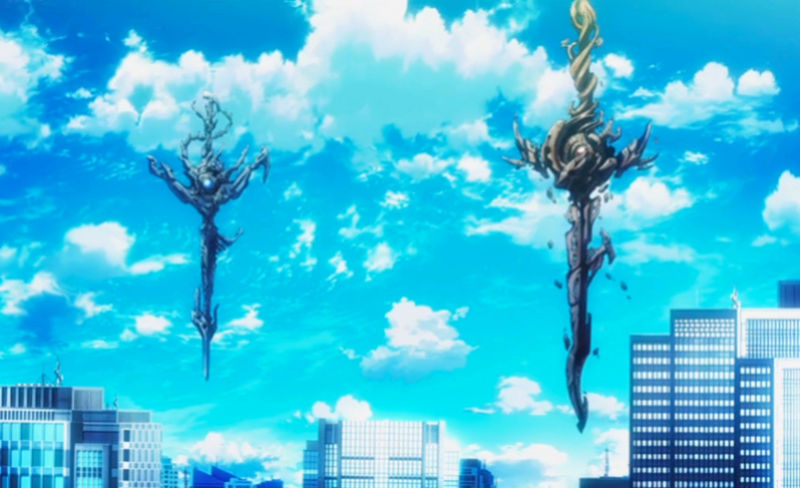 Back to the powers, other than joining a clan, getting a power is very unlikely, unless you're a Strain. Long story short, Strains are normal people born with a power, and the power varies from person to person.
For example, Neko, the girl below, has the power to create illusions, strong enough to even trick the Blue Clan's second-in-command.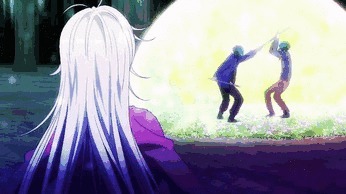 In the end, Shizume City is a normal yet strange place filled with magic and impossible. I'll leave you with a video before moving on to the next example.
(By the way, I hope you enjoy the AMV. If you have any questions about who's who, then please comment below, and I'll gladly lend you my assistance.)
- - - - -
91 Days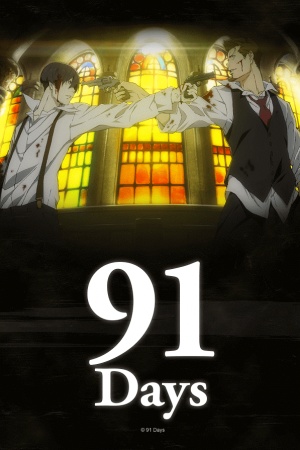 91 Days is held during the period of Prohibition, a time when alcohol was illegal to buy or sell, which were the years of 1920 to 1933.
If you took US History ||, which you all probably have or will, then you'll have a general idea how things worked back then.
If you don't, no problem. Pretty much, woman stayed home with the children while fathers went out and worked, just like the stereotypes.
However, our main character Angelo Lagusa, better known as Avillio Bruno, didn't have the most positive family life.
(Then again, which main protagonist did?)
It all started when him and his brother decided to play hide-and-go-seek while waiting for their father. Hiding in the closet, they watched as their father came home, giggling to themselves.
Suddenly, a bunch of masked men come in, the father gets shot, and the brother runs out of the closet, only to get shot along with his mother. Angelo is forced to stay in the closet and watch. When it's all over, he runs out of the house, barely making it out alive after being shot at.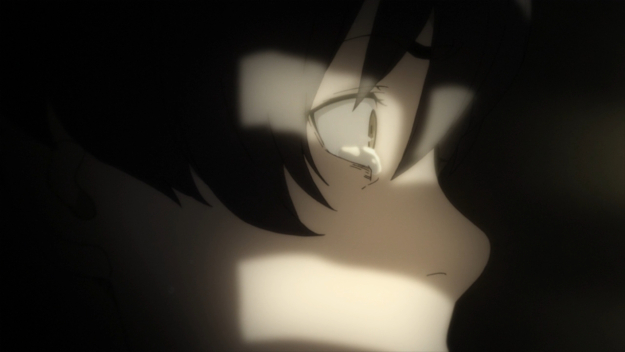 The death of his family takes a toll on him, but when he gets a letter naming the people who killed his family, he head back out into the world, seeking revenge. To make sure he isn't recognized, he goes by the name Avillion Bureno.
Now, this may seem like a cliche storyline to you, but trust me, give it a chance.
I'm getting off track, so back to the weaponry.
Back then, they obviously didn't have magical girl wands, so they used mostly handguns while fighting along with some hand-to-hand combat.
For example, during the show, Avillio gets caught up in a bar fight with his friend, Corteo. Avillio, being the extremely fast, agile, and witty, finds a way to fight back, only to be forced to take cover behind the bar. Corteo figures out a way to escape, which is shooting a bottle of alcohol and some other substance, setting it on fire.
Just like before, I'll leave you with a video of some footage of the anime, which this one happens to be the whole first episode along.
(Again, if you have any questions, please just comment below.)
- - - - -
With everything said and done, 91 Days may not have the same "strength" as K-Project, but I feel like it's just as good, almost even better.
While K-Project focuses on big bangs and blasts, 91 Days takes the idea of fighting into a more mental and strategic level.
The poll question is based on what you think, so put in whatever you like. Also, if you'd like to comment what you wanted vote for and why, I'd be very interested.
Thank you for reading my newest poll, and please make sure to vote!
I hope you enjoyed!
I personally prefer future anime, however I also like old styled anime. I just lean more towards future.
Soke





Posts

: 64


Join date

: 2016-09-30


Age

: 20



Same here.

Plus, we tend to lean towards the future because that's what society always tells us. "The future is bright!"
Soke





Posts

: 64


Join date

: 2016-09-30


Age

: 20



I like magic anime better because more unexpected things can happen.
Soke





Posts

: 34


Join date

: 2016-10-05


Location

: Nonexistent



I agree with you guy, but I got to say, 91 Days caught me off guard once or twice. (Thank goodness it was well-written.)


Similar topics
---
Permissions in this forum:
You
cannot
reply to topics in this forum